Afbeelding
Colleague Philip Schilder is a member of the Districon Advisory team. He will tell you all about his experiences, challenges and vision for the future in this "in the spotlight".
Who are you?
My name is Philip Schilder and I have been part of the Advisory-team of Districon for 2 years.
During high school I liked exact subjects and working on my moped amongst other things. The machines and technology roused my interest so much that I started studying mechanical engineering at TU Delft. My decision to continue living in Amsterdam led to my first logistic challenge. Many followed during my Master's specialization in Transport Engineering in which I not only learned how a harbor crane is dimensioned, but also how it contributes to the performance of a harbor process. I enjoyed improving logistic processes so much that I wanted a career in this field. Luckily a college friend introduced me to Districon.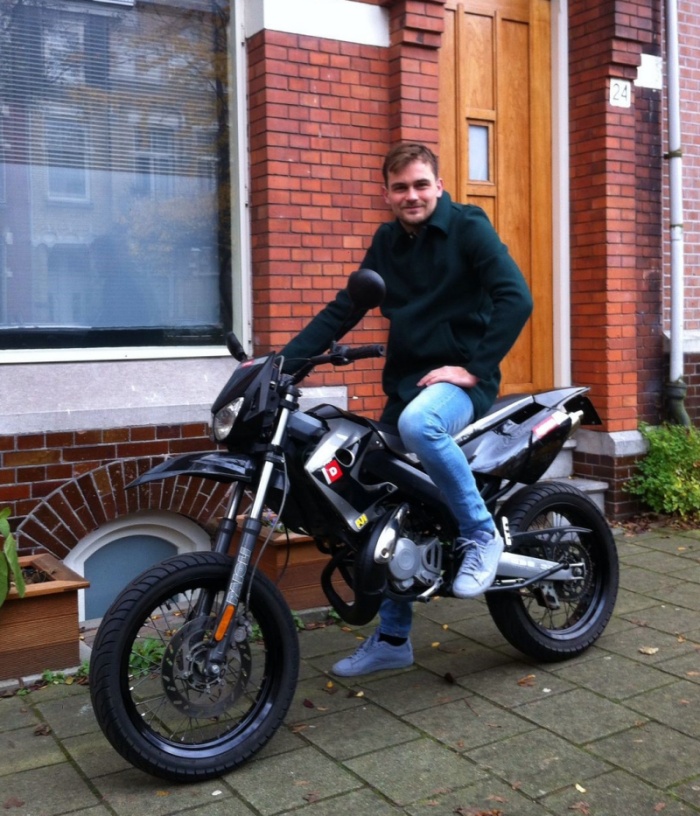 Experience
Why do I like working at Districon so much? The fact that you work on challenging problems in inspiring environments. For example, at the start of the week you discuss at a retailer the efficiency of their logistics, you walk along a production line on Wednesday where different flowers are put together to establish a bouquet and by the end of the week you visit at a warehouse for construction materials to assess the design. This changing environment in combination with creating new insights on a daily basis, gives me a lot of energy.
As a supply chain consultant I use data to understand and improve the different logistic processes. The first step before analyzing is often to prepare the data. I use Business Intelligence tooling in order to work with the right data and to process it into scenarios. The BI toolkit also promotes presenting and visualizing the data. The many possibilities to literally see the enormous data sets in front of you makes it a very powerful tool. We, as Districon, even offer our own Business Intelligence platform in the cloud to make it available in an accessible and user-friendly way.
In my role I have not completely let go of the technology. As a member of the Districon mechanization team, I am always curious about the technology that supports the processes. Because we are continuously improving our technical knowledge of systems within Districon, we are able to advise on the complete range of mechanization solutions. Whether mechanization is always the solution is the next question. What is advisable if you are considering mechanization? In addition to the data aspect, the soft aspects also play an important role in this decision. 
Future
Data remains a hot topic. The possibilities with regard to data and analytics continue to increase, as do the benefits for companies that are active in this field. The functionalities in BI Tooling also rapidly increase and thereby supporting this growth. For example, the possibilities in tooling regarding the use of maps to map distribution networks.
This is more than convenient for the many challenges cities are facing within urban distribution. As a Districon consultant and as a resident of Amsterdam, I am motivated to contribute to solutions to these current issues.
You just keep on growing at Districon, for example through the Districon Development Program.  Recently two colleagues Davey van Herk and Jeroen Kiks provided a workshop regarding developments in logistics real estate. An interesting and relevant topic with the current nitrogen regulations. Jeroen Kiks has tons of experience in the field of project management and is a Managing Director at Districon. Jeroen, I would like to hear much more about your experiences in the logistic domain.