Afbeelding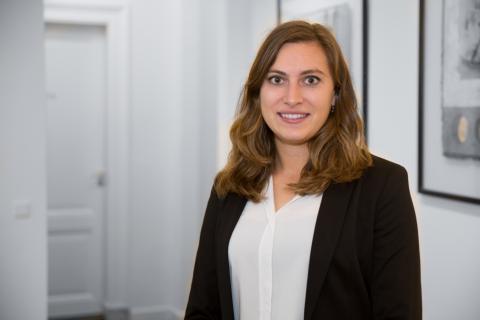 This time in "in the spotlight" colleague Sanne Aelfers. Sanne is part of the Advisory team within Districon. She will tell you all about her experiences in this article.
Who are you?
My name is Sanne Aelfers, working for the advisory division of Districon. Time has flown by, I'm working almost two years for Districon. I will tell you about this time in a nutshell.
Mastering flow around Europe
Working abroad is no exception at Districon, many of my colleagues got the opportunity to make nice trips. For my first project (2017) I got the opportunity to go abroad immediately. Not very far, but Belgium was a good start. I worked there with colleagues on a warehouse optimization problem. A few months later, I went to the south in the direction of Greece. Up to now I visited Greece ten times. Most of the times, I travel with colleagues, sometimes I travel alone. 
Online keeps growing
The project in Greece is focused on the Greek e-commerce market. The e-commerce market continues to grow throughout Europe. Many of our clients have to deal with this. E-commerce differs from traditional supply chains, asks for other ways of automation and transport networks. I have advised several clients about their e-commerce fulfilment and their distribution network. E-commerce also has a downside. For the past few years, the number of delivery vans has increased. In combination with urbanization, the question how we will make sure that parcels will be delivered to the customer on time in the coming years, more relevant than ever.
(In)Accessible cities
My priority for this year is sustainable city logistics. Sustainability and livability of cities have key positions on the agendas of governments. As first Dutch city, Amsterdam published their plans about zero emission Amsterdam. These plans put restrictions on which vehicles may enter the city. The restrictions have a high impact on the accessibility of companies in the city center. These developments bring along a new market and problems. Several progressive clients I already assisted with anticipating on these problems. I expect that in the near future there will be more developments, which will create interesting challenges and opportunities. This is what it makes that I am glad that I am given the opportunity to be involved within this knowledge area.
The innovation program of Districon also focuses on sustainable logistics.
Currently, together with our clients we look for possibilities to reduce transport, make transport smarter or use a more sustainable mode of transport. For the future, we foresee that flows of goods and mobility will be more and more intertwined. This will increase the possibility for bundling of flows. MaaS concepts are still in its infancy, but the expectation is that these will play an important role in the future. Undoubtedly, there will be many chances in the future, which we cannot predict at this moment. The Deltaplan 2030, presented on 12 June (2019), stresses the actuality and necessity of change.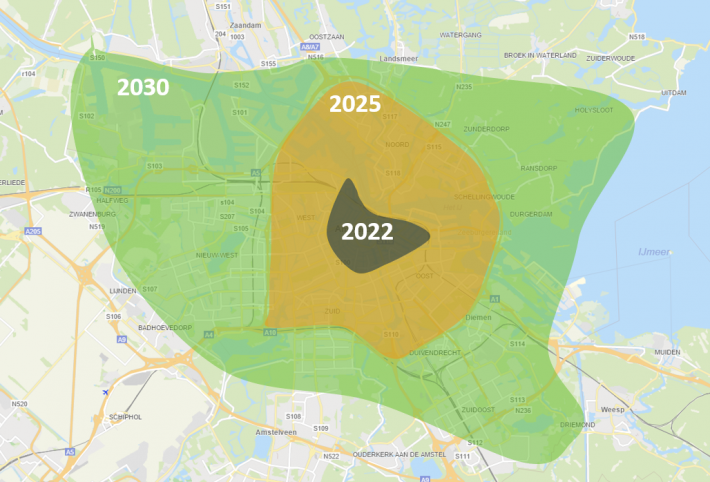 I would like Johan to be in the spotlights
I would like to pass the pen to Johan Roelofsen to learn more about IT and Business Intelligence for logistics. What are the latest developments in this field and what is your experience in visualizing data for customers?